Reading Time:
6
minutes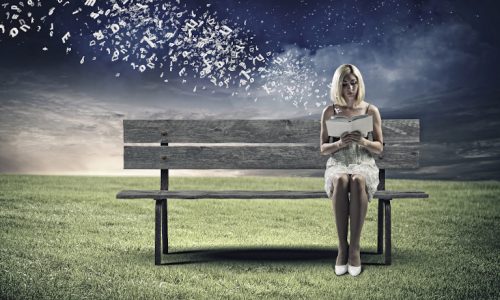 Non-fiction novels can be one of the most intriguing forms of writing.
Their unique style allows writers to tell real-life tales through a variety of perspectives in a way that both informs and captivates the audience.
Because of the genre's unique characteristics, non-fiction writers must constantly balance truth and entertainment as they plan out their books, which can make the task of writing one appear daunting. As a new writer of a non-fiction novel, you may not know where to start.
That's where this post has you covered! Here are seven of the best tips for writers looking to effectively design and plan their first non-fiction novel.
Choose a Topic
If you've set out to write a full novel, this is something you likely have an idea of already. Your idea could be extremely specific or quite broad. At this point, either is okay! You have the whole planning stage to hammer down your ideas.
Before you put that pen to paper, make sure you clearly outline your topic in your planning notes. This can include brainstorming, some light research, and reading other similar novels to find out what has been done.
Ideally, you'll have interest in your topic. Writing a whole novel about a topic you find uninteresting would be a long process! Once you've chosen your general topic, consider a couple things as you define and narrow it down. Is your topic compelling enough to be the center of a story? Does it maintain some sense of originality?
Conversely, if you have an interest in fashion trends of the 1960s, that topic alone might not lend itself to the most gripping story. However, do a little research and dig into the personal lives of some famous designers, and you might discover more drama than you bargained for, and a whole list of compelling plot points!
Outline Your Plot
Once you've got your topic, get an idea for what your general plot line will be. It is okay if this is general, for most people it won't be perfectly precise at the beginning!
Research can help you outline this part of your process, but it is a good idea to have something in mind before you go scouting out info.
Do you want to tell the love story of a politician and his wife? Would you prefer to show the effects of war on small town farmers? The choice is yours!
If you've gotten this far in the novel writing process, you likely already have an idea of this. Whether your plot is completely thought out or still up in the air, write it down. You can change it later, but having it outlined can help guide your research.
You can also write down multiple plot ideas and elaborate on them further as you dig into your research. You'll want to pick one by the time you begin to design characters, but it is fine to have a few ideas early on.
Compile Research
Depending on your perspective, this can be either be a thrilling part of your planning stage, or the most cumbersome. It is okay for the research to be your least favorite part of writing a novel, but if the task just feels like pulling teeth, you may want to re-examine your topic to determine if you and your readers will really find it interesting.
This step can go hand-in-hand with both picking your topic and designing your characters, but you will want to take the time to thoroughly research the culture, figures, and events of your chosen setting. Including all aspects of the setting of your piece gives your readers an added sense of immersion and allows for more connection with characters and events.
Don't just research willy nilly or as-you-need. Be methodical in this stage, and use whatever method works for you. Researching tiny chunks of information as you write isn't the most efficient and can break up your writing if you don't have a full stage for research.
Use a full research step and list prominent figures, events, and cultural practices of the time with important dates with detailed information. If you haven't chosen your main characters yet, this stage can help, as it can give you an idea of who the most important people are and which ones have the most interesting life story.
Identify Your Audience
This can be an as-you-go step or you may have known from the beginning. Whenever you decide to do it, take the time to figure out who you are writing to. This can dictate much of your writing style, characters, and plot line.
If your chosen demographic is younger with less knowledge of your topic, you may want to select a younger main character your audience can identify with. You will likely also have to explain out a few of the more complex events in the piece if your audience is meant to be a group of average readers.
However, if your audience is less experienced, you also probably won't have to go into extreme detail about weapons schematics and vehicle capabilities. Save that for the history buffs.
Of course, it is perfectly fine to write a book for everyone! Just decide who you are trying to reach before your first chapter to maintain a consistent writing style.
Discover and Define Your Characters
At this stage, you will want to ask yourself if you are going to use existing figures as characters, or if you are going to create new characters. Or both! Decide what works for you.
If you're going for the non-fiction approach, you probably wouldn't want to invent a whole new czar of Russia, but you can always create new characters in the forms of people like journalists, soldiers, and other average citizens who are stuck right in the mix of events.
If inventing new characters, decide if they are protagonists or antagonists and design how they fit into the real world around them. Are they cataloguing this new turn in history? Are they watching a unique sports match? Do they know somebody who knew somebody who knows a famous person? That connection to history will likely be a big part of their character arc.
If you are choosing an existing person in history, you will still want to examine them from the point of whether or not they will be a protagonist or antagonist. Many Americans view Washington as a hero, but King George III wouldn't think the same thing. Consider whose story you want to tell and from which perspective.
Once you've gotten their status decided, dig into your main characters' personal lives and decide which life events you'd like to highlight and which relationships you'd like to dig into. Write all of this down in your planning notes.
Remember, no matter the person, if they are meant to be your protagonist, you'll want to make them relatable in some way! How is up to you!
Storyboard
Once your plot is decided, list out the main events in chronological order and make yourself a storyboard to help your writing. Especially when writing non-fiction, you want to make sure your events stay in the order they occurred in real life.
You don't have to have the most elaborate storyboard, but list out important points in time, where they occur, and the figures present at them. When setting real-life characters in your piece, make sure their placement is historically accurate if you want to stay in the non-fiction category!
Even if they aren't important to the actual story you're telling, outline important events going on during the time period of your piece so you have an idea of cultural context relevant to your story. Being aware of the political and social climate at the time of your piece will give it some added realism.
As you work through your story board, fill in any gaps you find. Ensure that all your characters are accounted for at every scene. Even if they aren't in the scene, make sure you know where they are so there aren't plot holes when you place them somewhere twice. Watch out for important objects and how they travel.
If you need any additional research, it will be likely become apparent during this stage. Be on the lookout for anything that may be a little murky in your story. You will likely have to clear some plot points up with research. To keep the flow of your piece, try to catch unclear points before you get started with writing. You can always fill in as you write, but getting everything planned out beforehand will give you peace of mind as you complete your story.
Write!
Once you've got the basics down, scribble out a rough draft of your first chapter.
This by no means has to be your final product, it doesn't even have to be good. This first few pages will really help you discover the tone of your piece, explore the setting, and decide what works for you.
Maybe your piece about Ethiopia during the second World War started out as a first person account, but you quickly realized it didn't leave you as much room for other perspectives. That's okay! Re-write that chapter and examine it again.
As you go forth with your non-fiction novel, remember that your job as a writer is to craft a compelling story that closely relates to real life events.
Find the story you want to tell in the history that exists, then use a little research and imagination to bring it to life. The research isn't there to work against you, it is there to give you a frame around which you can build your narrative.
Most importantly, remember to keep yourself interested! If writing becomes a constantly dull process, re-examine your topic and plot. It is okay to re-focus or re-write something if you feel yourself becoming bored. This book should be enjoyable for you to write. If you lose interest, take a step back and ask yourself why. Don't force yourself to write on a topic you feel is bland. If you find yourself feeling unexcited about the material, I can almost guarantee your readers will be able to tell.
Writing a book?
Try tooleybook, the free tool created for writing books. It takes less than 30 seconds to create an account and start writing.
With tooleybook you can view timelines, chapter purpose, word count, track time and place, tag scenes, move and organize scenes and more...More Info