Reading Time:
6
minutes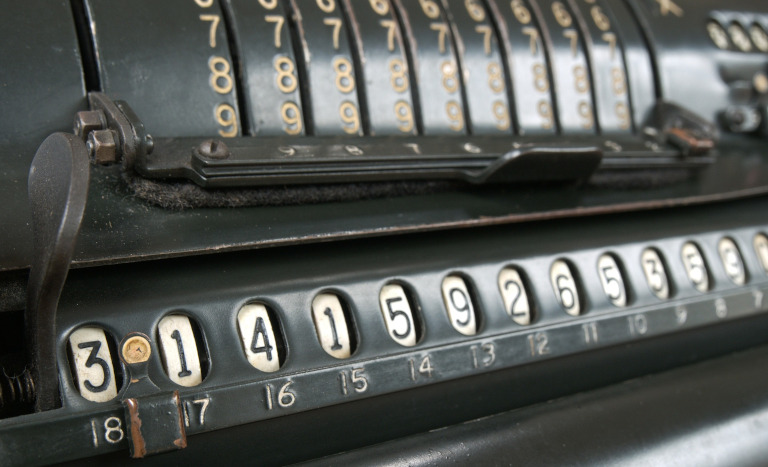 It's early in the morning, and you have your coffee and your laptop, you're halfway through your novel – or are you? How many words is a full-length novel? In this article, we'll dive into word count, why it matters, and what's the best length for your genre.
It's a Numbers Game
Who thought you'd have to worry about numbers in writing? Publishers. That's who. Counting numbers can be mundane and much less enjoyable than crafting a perfect sentence, but if you're looking to publish traditionally, then what's important to the publisher needs to be important to you – and the word count is one of those things.
Publishers need to look out for their bottom line, and they also know what their readers are looking for. They also have access to historical data on what readers are buying, which gives them insights into what is an ideal word count in the genres they publish. If your novel is too far under or over that number, you'll have a harder time convincing them to publish it.
If a book is too large, the publishing costs may outweigh the potential profits to a publisher. A larger word count will end up costing more in editing, shipping costs, and takes up more space in the warehouse, all of which add up to a higher cost to the publisher. Since readers are used to spending a certain amount on the type of books they read, it can be risky for the publisher to justify raising the price as a reader may not be willing to pay a higher cost and opt instead to buy a book that fits their buying expectations.
The reverse is true for a smaller book. A reader is likely to be upset at being asked to pay the same amount for a book with less content, which makes its perceived value lower. Publishers still need to be able to cover their costs, so they are unlikely to sell the book at a lower price point.
Ideally, your book should fit in with the other books around it on the shelf and not over or under power them. Yes, you want your novel to stand out, but not in a way that will cause a reader to ignore it in favor of something that better fits their expectations.
Think About it from a Readers' Perspective
If you're self-publishing then you may think you don't need to worry about word count, and that's partially true, but you will still want to consider the costs of an editor which will go up with your word count. Your ideal reader also has thoughts about how long the book they're reading should be, so don't scare them away! And, don't give them too little for their money.
Readers of each genre have different expectations regarding length. Are they looking for a quick read by the pool or on the commute to work? Or are they sitting down next to a cozy fire on a Friday night, able to fully delve into your carefully crafted universe or masterfully written literary novel? Don't forget who you're ultimately writing for! Check out the average word count ranges for fiction below. As well, go to your local bookstore and check out the books in the genre you're writing. Are they fast-paced, easy reads? Or are they more detailed and literary?
So How Many Words Can I Write?
The genre you write in will determine your overall word count goals. Just take a look at the difference between the high-end word count for mystery (90k) vs. science fiction and fantasy (125k). They're both genre categories, but readers (and publishers) have specific expectations about how long those books will usually be. On the other end, if you look at the low ends of the word count ranges, there is a 20k difference between the low-end of romance and mystery.
Here's the breakdown of where you should aim to have your word count be within each major genre:
Average Word Count Ranges for Fiction
Literary Novel: 70k – 110k Words
Science Fiction & Fantasy: 90k-125k Words
Historical Fiction: 90k – 110k Words
Thriller: 90k – 100k Words
Mystery & Horror: 70k – 90k Words
Romance: 50k – 90k Words
Young Adult: 50k – 80k Words
Novella: 20k – 50k Words
Novelette: 8k – 20k Words
Short Story: 1k – 8k Words
Flash Fiction: 300 – 1.5k Words
Micro Fiction: Up to 300 Words
As you can see, there's quite a bit of variance among the ranges in each genre. In fantasy, for example, readers expect more intricate and detailed world-building. Cozy mysteries, one of the many sub-genres of mystery, are usually shorter, faster reads. In literary novels, readers expect the text to be a little more loquacious. On that note, if you're writing in a sub-genre, make sure to check out the averages there as well. Some may fall closer to the high or low-end ranges of their main genre category.
My Novel is Too Long/Short, What Should I Do?
So now that you're (mostly) onboard that word count is important, what do you do if your novel's written and it falls outside general guidelines? Don't worry; there are some tricks for that!
If your novel is too long, first things first, edit. If it's still too long, you can try using contractions in speech, avoiding passive sentences which add length to a sentence, deleting unnecessary words 'rather, just, very,' and removing any parts that seem repetitive or unimportant to the story. And if your character has twenty names, consider renaming that character, unless it's Dumbledore.
If you're feeling too close to your story and everything feels important, consider finding some beta readers for your novel. They can take an objective look at your work and let you know what feels unnecessary. When using beta readers, consider sending them some specific questions you'd like them to answer, in the case of editing for word count, ask them if any parts of the story felt slow or unnecessary to the plot. And don't forget about content editors who are professionals that can help with your pacing.
What if your novel is too short? If it's not too far from the mark, you can add in a little extra description and take those contractions back out. But be careful not to add in fluff, which can detract from an otherwise great story.
Examples of extraneous filler are repetition without purpose, character interaction that adds little to nothing to the story, and overly superfluous description. Try instead to add in another storyline or plot twist to your story. This can help to fill out your word count and add dimension to your novel.
Can I break the Rules?
Great art is all about knowing when to break the rules, but if you're just starting out your best bet is to stay within the recommended guidelines for your genre. Don't be a rule-breaker just for the sake of it. And don't fall into a common pitfall of new writers and end up with an exceptionally long manuscript. Remember, if you don't feel like you can cut it down, turn it into two novels!
Your other options? Show the publishers that your novels sell. Save the extra-long (or short) word count for your second or third novel. Having a proven track record will add appeal and a publisher may be more likely to look the other way if your word count isn't in the recommended parameters.
As a new author, you're likely to have a harder time getting published if your novel is hitting those higher word counts. Take a look at some of your favorite series and you'll notice most of the first books are shorter than the other books in the series. Why? The author has proven that there is interest in their novels through sales and now the publishers are willing to spend more on those larger books.
Famous Exceptions
There are always exceptions to every rule, but most of these exceptions are typically not debut novels. Yes, there are a few, but it's safer to stick within the guidelines if you want a publisher to pick up your manuscript.
On the long end:
Atlas Shrugged by Ayn Rand: 561,996 Words
War and Peace by Leo Tolstoy: 561,304 Words
A Storm of Swords by George R.R. Martin: 424,000 Words
Harry Potter and the Order of the Phoenix by J.K. Rowling: 257,045 Words
Moby Dick by Herman Melville: 209,117 Words
The Time Traveller's Wife by Audrey Niffenegger: 155,717 Words
And on the short end:
Brave New World by Aldous Huxley: 64,531 Words
The Outsiders by S.E. Hinton: 48,523 Words
The Great Gatsby by F. Scott Fitzgerald: 47,094 Words
The Lion, the WItch and the Wardrobe by C.S. Lewis: 38,421 Words
Charlie and the Chocolate Factory by Roald Dahl: 30,644 Words
Animal Farm by George Orwell: 29,966 Words
Do I Really Have to Count My Words?
If you're going the traditional publishing route, the answer is yes. If you're self-publishing, you should still keep it in mind. But don't let it get in the way of your creativity!
Just remember to keep word count in mind, and don't forget that great writing is the most important thing to focus on. You can always edit your novel down, or break it up into two (or even three) books if you find yourself going over the mark.

Writing a book?
Try tooleybook, the free tool created for writing books. It takes less than 30 seconds to create an account and start writing.
With tooleybook you can view timelines, chapter purpose, word count, track time and place, tag scenes, move and organize scenes and more...More Info