Reading Time:
6
minutes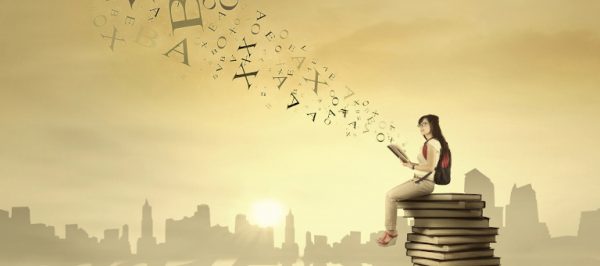 You've taken the first step towards a publication and decided to self-publish your latest novel. Great! But which companies are the easiest to work with? Which ones have the best deals? It may be difficult to know where to start.
Worry not! We've compiled some of the best businesses that will help you get your book up and running.
Self-Publishing Companies
Book Baby
Book Baby is one of the most popular one-stop-shop self-publishing companies on the internet. If all you have is a manuscript and don't know where to start, they've got you covered. Book Baby offers everything from book printing to editing to ebook publication.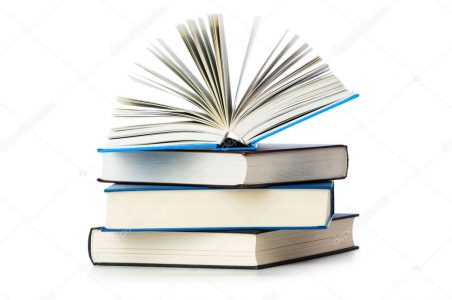 If you're looking for someone to guide you through everything you need for your first publication, Book Baby offers a complete self-publishing package including custom-printed books, book shop distribution, ads, ISBNs, cover design, and much more all for around $1700.
However, if you're more into choosing just a few services and covering the rest somewhere else, you can also select individual services including marketing for as low as $399 and cover design services for $549.
If you feel like you need some more self-publishing guidance, BookBaby also offers a variety of free guides to help new authors get started.
Worried about the cost? BookBaby has loads of coupons to help you get the best price for your book. Check out their coupon page for the best deals, and save on everything from book printing to editing services.
Lulu
Lulu's biggest draw is its low cost model and easy-to-use interface. You can even design your ebook for free!
To make an ebook, hop on to Lulu's website and upload your manuscript and cover art. Once you've got your book uploaded, you can distribute it across multiple platforms like Amazon, Barnes & Noble, Ingram, and even Lulu's own ebook store.
If print books are more your speed, those can be ordered with Lulu's print-on-demand publishing. The more books you order, the more you'll save with their volume discounts.
Curious how much you'll make? When choosing the size and formatting of your book Lulu offers a built in earnings calculator for you to add up your earnings.
Lulu additionally offers marketing services, similar to many other self-publishing websites. For a price, you can get everything from website hosting to business cards through their service.
Blurb
Blurb is another online website that you can use to do everything you need for your book. As a plus, their website is very easy to navigate.
Blurb is unique in the fact that instead of offering their own editing, design, and marketing services they offer connections to professional freelancers that you can contact and hire directly. Because of this, their prices on these services are quite variable since they depend on which professional you choose to work with.
Blurb's book printing interface is simple to work with and offers a variety of options at different prices. Book creation is straightforward, as you can upload a PDF to the website, choose a book size, and order however many books you'd like starting at $1.99 for 24 pages with a small added cost for every additional page. Once your book is created, you can connect to Amazon and other distributors through Blurb's website for easy selling.
Book Manufacturers and Freelancers
IngramSpark
IngramSpark is an online book manufacturer that can be used to print copies of your latest piece to your heart's desire! The site offers book printing for a set up fee of $49 then charges a certain price per book based on your requirements for the final product.
The site itself is very easy to use and provides a simple cost calculator to help you figure out how much it'll cost to produce your book. If you're looking for an easy-to-use book manufacturer with decent prices, this is a great place to start!
TC Transcontinental Printing
This is another book manufacturer located in Canada. If you work with them, they price your book based on the specifications you choose. This means if you want to produce your book at a cheaper price, you can select less costly options, or you can go luxury and use all of their options to produce the most high quality book possible.
Because of this, it is difficult to price out their book costs, but requesting a quote is easy if you go to their website. Simply fill in your book specifications and they'll send you a price estimate.
Freelancing Websites
Editorial Freelancers Association
This website is an awesome resource that allows you to get in touch with experienced editors. The site provides a full list of their editors in addition to a board where you can post a job listing. You can choose to either post a job and wait for someone to contact you, or find a popular editor whose work you like and contact them. Either way, you have access to a list of credible professionals.
UpWork
UpWork is a popular freelancing platform packed with freelancers specializing in a wide range of skills. If you're looking for some talent, hop on the site, create an account as a client, and post a job with your preferred budget. Once you've done that, just wait for proposals from the site's freelancers to roll in.
If waiting around isn't for you, you can search for talent and invite your favorite freelancers to apply for your open job. Invitations won't guarantee that those select freelancers will apply, but with hundreds of talented people on the site, it is almost guaranteed that you'll find someone you click with!
Fiverr
Fiverr is a growing freelance website where you can hire someone for just about any job. Create an account, log in, and search for professionals that meet your requirements. You'll be presented with a wide range of freelancers to choose from with their rates clearly listed. Find one that fits your budget and desired skill set and hire them right away!
Once you've found a team you'd love to work with, get in contact with them to start collaborating on your book. Hiring freelancers that work the way you want allows you the maximum amount of control over your publishing process.
Hybrid Publishing
TCK Publishing
This publishing firm has worked with a variety of authors to produce high quality books and boasts that its authors are paid 50% of royalties. This percentage is a far cry from the 15% of royalties authors are paid on average with traditional publishing services, according to Forbes.
If this company sounds like the one for you, you can hop on to their website and read through their publishing services to find your book's genre. Once you've found your preferred genre, read through their book submission guidelines and see which book genres they're currently accepting. Unfortunately, if they aren't accepting your book genre you'll likely have to wait a while or find a different publisher. Once your book is accepted, you can work with their team of experts to see your book in print.
3rd Coast Books
3rd Coast Books provides hybrid publishing for a variety of both fiction and non-fiction books. In order to have your book published by this company, you'll need to submit a manuscript on their website closely following their submission guidelines. If accepted, you'll purchase either their fiction or non-fiction publishing package, both around $3,000, and wait for your book to hit the shelves!
No matter which publishing package you choose, you can also select marketing options based on what works for you. 3rd Coast Books will market you book for you for a fee and gain you a variety of followers from all sorts of social media.
Ebook Platforms
Kobo
Kobo is another easy-to-use platform for you to publish your ebook through. Simply create an account and follow the steps to design your ebook including title, cover photo, synopsis, and any other necessary information. Once you've set your title, you can upload a document with your main book contents right on to the site, which accepts multiple formats.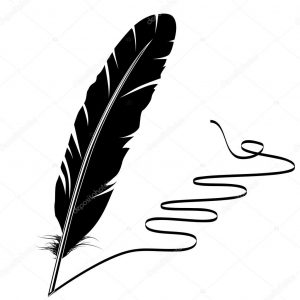 Once your book basics are set, you can select a price for you book which Kobo will then use to calculate the amount of royalties you'll receive. After you set your price, all that's left to do is officially press "Publish"! Once you've completed all the steps, Kobo will distribute your book in their own book store and various other ebook retailers around the globe. For a complete list of their partners, you can check out their website at kobo.com.
Kindle Direct Publishing
Owned by Amazon, Kindle Direct Publishing is another popular platform you can use to self-publish your ebook for free.
Similarly to Lulu, just log into Kindle Direct Publishing with your Amazon account. Go to your KDP Bookshelf, create a new title, and fill in all the necessary information like your title, cover art, and manuscript. Set a price and pick a royalty plan, then watch your book take off online!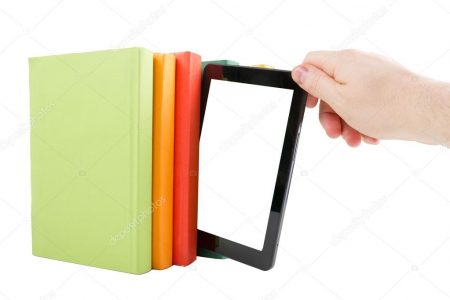 Now that you've got a full list of self-publishers for both in-print and online publishing, visit their individual websites and compare your budget to their price range and individual resources. You're bound to find someone that is the perfect fit for your book!
Writing a book?
Try tooleybook, the free tool created for writing books. It takes less than 30 seconds to create an account and start writing.
With tooleybook you can view timelines, chapter purpose, word count, track time and place, tag scenes, move and organize scenes and more...More Info