Reading Time:
6
minutes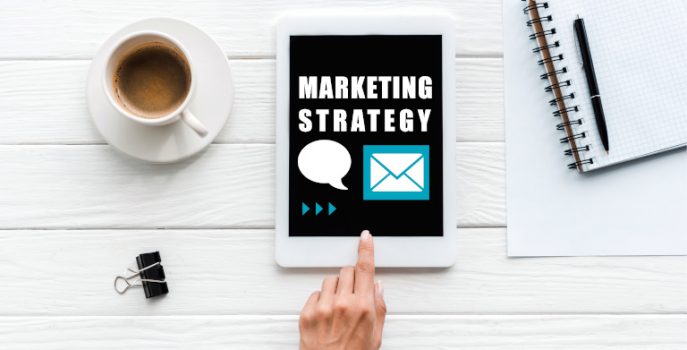 Your book is written, has been successfully published, and is now ready for distribution to the world's readers. If you've decided to go the do-it-yourself route for marketing, finding actual buyers for your book can be daunting. Without spending a fortune, here are some simple things you can do to get started with a marketing campaign for your book.
Define Your Goals and Strategies
Before you get started posting willy-nilly on social media, come up with a plan and include your goals for marketing. You can always change your plan later, but having one to begin with will make starting out seem much less daunting.
Figure out who your audience is and how they interact with information. If your audience is mostly millennials, running some ads on cable TV would probably be a waste of time! If your target audience is older, Instagram may not be your best marketing platform. Marketing without figuring out a target demographic can leave you with a lot of wasted time and money.
Once you've figured out who your audience is and how they get their info, make a plan on how you're going to reach them through their preferred medium of communication. Should you create a Facebook page for your book? Post on Instagram? Post YouTube videos about your writing process? Come up with at least three sites you can use to reach your readers and devise a post schedule. Posting at least once a week will keep your followers interested.
Stuck with where to start? Do a quick bit of research on other authors with a similar demographic. Whether they self-marketed their book or used a marketing service, what did they do to get their book noticed?
Blogging
A blog may not be the first thing you have in mind when thinking about marketing your book. However, keeping a consistent blog can maintain readers' interest even when you're not actively promoting your book. A blog is a good way to build a readership who will be eager to snatch up your new book when it hits the shelves.
If you haven't started a blog already, the good news is that it is super easy! A lot of sites like WordPress offer both free and paid options for starting up a blog, so just plug in a few pieces of necessary info and you'll have a running blog in no time!
Once you've gotten your blog started, make some posts introducing yourself and your most recent book. Amassing a whole legion of followers takes time, so be patient with your blog.
Once you've got the basics out of the way, start creating content. While you do want to sell your book, creating free content on a blog is a great way to get your readers interested in you as a writer. If they love your blog and see you have a book, they'll be more likely to snatch it up from the shelves.
Don't worry, as a published writer you probably have tons to talk about! Share your best brainstorming tactics for coming up with a new book idea, explain how you got from manuscript to hardback, even talk about your favorite websites for writers. Write content that you would want to read that can also easily catch the eye of a wandering internet surfer.
Once you've got an established following, sprinkle in some nuggets of info about your latest book. Write a post, but add a little tagline at the end. Something like "Love this post? Check out my book!" will hook readers to find out more about your content.
Blogging is a lot of work, but once you've done the grunt work to get started it can be very rewarding. Posting info about yourself and sharing interesting content can quickly gain you a following and turn any ordinary fans into super fans.
Not seeing your own blog grow quickly enough for your liking? Try guest posting. Guest posting is essentially when you write for another blog, either belonging to a business or another person, with hopes of attracting some attention back to your own site. Most popular blogs will have a procedure where you must basically apply to guest post, so don't expect to hop on to a blog and just write whatever article you want. Follow their posting requirements closely and pitch a post to them that falls within their niche.
The best part about blogging? Not only is it a marketing tool and a place to further develop your writing skills, but often times you can even make a little extra money from your blog alone. What have you got to lose?
Social Media
Social media is growing every day and new sites to connect with friends and fans are popping up constantly. If your goal is to get the word out about your book far and wide, this is an awesome place to start.
Assuming you've picked your favorite social media sites during the planning stage, get started creating pages all about your book and you as an author. A Facebook page for your book is great to share with your friends and family, especially because they can then share your Facebook page with their own social circles. Same thing goes for an Instagram page or a Twitter account that you update regularly.
That's they key to social media – Update it regularly. Similarly to your blog, if you want to gain a decent following, you need to keep them interested. Even if there isn't a new book in the works, funny posts, life updates, and even cute pictures of your dog will keep your followers coming back to your page.
Finally, social media should be fun and lighthearted. If you find that pushing out a weekly post is your least favorite thing on the day's to-do list, switch it up! Try posting something different and see how you like it. This is a great place to connect with your audience on a personal level, so just be yourself!
Book Reviews
In the age of the internet and customer satisfaction, reviews are everything. They tell us which hotels we should book, which movies we should see, and which restaurants to steer clear from. A good review of your book can turn any potential reader from a browser to a buyer.
But how do you get a review? The good news is there is a whole pool out there of reviewers who will often times review your book for free.
Amazon is one of the top sites to read reviews for a book, so start there. There's two ways you can go about finding your ideal reviewers. First off, check out Amazon's Top Customer Reviewers list, found here: https://www.amazon.com/review/top-reviewers. Check out what they've read, and see if you can interest them in reading your book.
If the top reviewers are a little too busy to help you out, check out the reviews of a few books similar to yours. There will likely be a few well-written, positive reviews lurking on their Amazon page. See a review you like? Contact them to see if they'd be interested in writing a review for you.
Contacting individuals through Amazon isn't always the easiest. You can usually click a reviewer's name to find their profile, but not all reviewers have their email posted right on their profile. That's okay. Find a couple that do have their contact info posted and shoot them a quick email.
Now, remember that you are essentially asking them to provide you with free publicity, so don't approach them offering to sell them a copy of your book. Approach them asking if they'd like a free copy of your latest piece and if they'd be so kind as to provide you with a review on your Amazon page. Some will likely be busy, but you can probably find at least one potential reviewer interested in a free book.
When you email a reviewer, do your best to sound friendly and personable. If you just send them a basic pitch, they'll likely turn you down. Bring up some books they've reviewed in the past to connect with their interests and show you've read up on them. A cold, demanding pitch will just encourage them to dump your email in their trash folder. So approach someone, offer them an incentive, and be friendly.
Host a Book Signing Event
A book signing is a great opportunity for you to both connect with your fans and sell a few copies of your latest book.
The first step is to choose a venue that makes sense for your book. You can of course contact large and small bookstores like either Barnes and Noble or an indie shop, but getting scheduled with them can be difficult. They likely won't host you unless they're selling a copy of your book, which is a whole other can of worms you can choose to open or not.
The other option is signing at another local venue related to your book. If your book is about health, contact a few health food stores and see if they'd be willing to have you. If your book is centered around a certain location see if a shop in that town will have you. Most stores are open to events like this as it can bring them a substantial influx of business, but don't expect them to host you. Shop around and promote your signing event as a way to increase their business, not just as something you'll benefit from it.
There you have it! These are some of the best strategies to market your book using the wonders of the internet and social media. Marketing and followers don't happen overnight, so if you have to contact a few more reviewers than you were anticipating or if you don't get your first blog follower for more than a month, don't get discouraged. Just like writing, marketing is a process that just requires a little persistence!
Writing a book?
Try tooleybook, the free tool created for writing books. It takes less than 30 seconds to create an account and start writing.
With tooleybook you can view timelines, chapter purpose, word count, track time and place, tag scenes, move and organize scenes and more...More Info