Reading Time:
6
minutes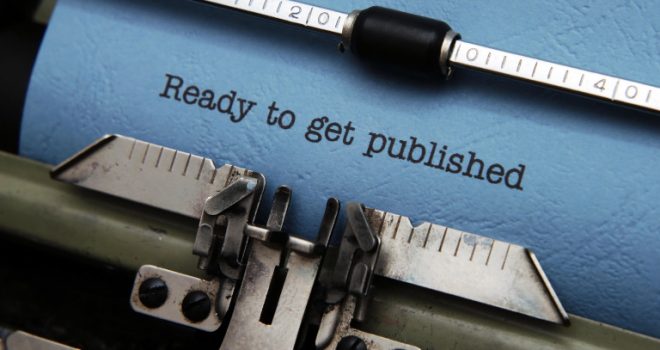 You've finished your manuscript, you've made the decision to self-publish your book, now what? Where exactly do you go? Are all services the same? Which option is the cheapest? All those answers and more can be found right here! Let us help you find your perfect publishing match.
Option #1: Hire a Self-Publishing Service
Self-publishing has grown immensely over the years, and more and more self-publishing services are popping up everywhere! These services are excellent if you're looking for a one-stop-shop to publish your project.
Similar to working with a traditional publisher, self-publishers will offer a variety of services through one platform. You by no means have to use all of these options, and they will usually provide bundles of their best-selling services if you're unsure of what you need and don't need.
Most of these services offer everything from cover design to marketing, so if you don't have the time to search the web for individual artists and professionals, these services have you covered.
Search up some self-publishing companies and compare their pricing packages. Some self-publishing companies like Book Baby don't even take a commission of your sales, which can to be extremely valuable. Compare their services, their prices, and their reviews and decide which works best for your budget.
Once you've chosen a platform, visit their website and select the services you want. They often offer services from simply printing books on demand to creating a book store website personalized specifically for you. You can find just about every service through a self-publishing service, you just pick the ones you want.
Upload your manuscript and cover design and let them handle everything else you paid for. They'll produce your book, distribute your book, and you can use their marketing tools to ensure the word about your new release spreads far and wide.
If you're new to the world of writing and publishing but are pretty sure you'd like to self-publish, working with a service may be the best for you. They'll provide you with a wide array of tools for an upfront price, and you won't have to hunt down individual cover designers and editors.
Option #2: Work with a Book Manufacturer and Freelancers
This self-publishing option is perfect for the author that wants to do it all themselves.
Instead of working with a self-publishing company, writers can take their book straight to the source and work directly with book manufacturers. Book manufacturers are not actual self-publishing services, however. Their job is to produce a product, and it is up to you to decide what to do with it.
This is where a team of qualified freelancers comes in.
Because you aren't paying a service to prep your book, you'll need a team of editors, cover artists, and marketing experts to get your book in print and in the stores. Sourcing these professionals is up to you.
Luckily, new platforms for finding freelancers are popping up all the time, making it even easier for you to come in contact with qualified individuals that you want to work with. Editors and artists can be found through all sorts of online freelancing platforms. Simply post a job and find some talent!
Once you've got a cover design you love and your manuscript has gone through an editor, your book can be sent in to a manufacturer to print off your desired number of copies. After that, it is up to you to get your books on the shelves. You can snag a marketing expert to help you, or do all of that yourself. Because you made the investment, it is on you whether or not this book sells.
Where your book is sold is up to you. If you have a website, you can list the book there, you can list it through online platforms, and you can call around to bookstores to see if they're willing to purchase your final product. Then just sit back and wait for the sales reports.
If you haven't had much experience in the publishing and writing world, this option might seem like a mountain of crazy tasks. The benefit of working with freelancers and manufacturers is that you have all the freedom to work with the people you think will best serve your book. You also don't have to give into the service rates from companies and can negotiate prices directly with the service providers.
Despite the amount of freedom you have, it all comes with great responsibility. If your book doesn't sell, that's entirely on you. You were in charge of selecting cover design, competent editors, and the best bookstores, and if those weren't the right choices, you'll lose the money you invested.
If you choose this option, just be prepared to bear much of the responsibility.
Option #3: Work with a Hybrid Publisher
If you haven't heard of it, a hybrid publisher is what the name implies: A publisher that has some features of a traditional publisher and some features of a self-publishing service.
If that sounds vague it's because it is. Hybrid publishers are not all alike, and some may provide wildly different services than another. In an effort to define these types of publishers, the Independent Book Publisher's Association has published a series of criteria that hybrid publishers must follow in order to be considered a legitimate operation. Some of these requirements include a company mission statement, screening of submissions to ensure they choose literature of the best quality, the management of publishing rights, and many more.
Essentially, hybrid publishers are more selective with projects they choose to publish, and in return they usually pay higher than average royalty rights. If you've had a difficult time being accepted by a traditional publisher, this may deter you from choosing a hybrid publisher. If you're someone who simply wants a larger cut of your books profits, this option may be very attractive.
If you've chosen to work with a hybrid publisher, you'll need to submit your work to them by following the guidelines on their website. Many of the most popular hybrid publishers will outline how they accept submissions and what sorts of pieces they are currently accepting.
Once you've submitted your work, the publisher will contact you to notify you that you've been accepted by their company. They'll offer to publish your book for a price, usually in the thousands. You'll then work with them on producing and marketing the book, if they offer those services.
Hybrid publishers are very diverse in their models, so don't be surprised if one operates differently from another you've worked with in the past.
However, if you decide to work with a hybrid publisher, be on the lookout for vanity presses. They behave a lot like a hybrid publisher, where you submit work, they review it, and then publish it for a price. On its face, a vanity press looks a lot like a hybrid publisher.
The big difference lies in the standards of the publisher. Most vanity publishers will accept anything that comes across their desk. Your manuscript may be a truly good one, but if it is being published by the same company that consistently publishes weak manuscripts, yours may be devalued.
Vanity publishers also tend to have a reputation for producing poor products and providing low-quality marketing services. Because you paid for the product and assumed all the risk, they have no interest in actually selling your book. That's not how they make their money. If you suspect you may be working with a vanity publisher, get a hold of a book they previously published and judge its overall quality.
Hybrid publishers may be a great option, but if you choose to seek one out, do your research to ensure they aren't a vanity publisher. Find reviews of the publisher on reputable websites for writers, check out the quality of past books the publisher has released, and always read your contract carefully when working with any publisher.
Option #4: Publish an eBook
The online world is growing, and as a result, eBooks are becoming more popular with the public and are become a viable alternative to in print publishing.
Because they don't use up heaps of physical materials, eBooks are incredibly cheap to publish. Not only are they cheap, they're also released incredibly quickly, as there aren't hundreds of books to print. This can be extremely attractive to writers who are low on funds but want to publish a book quickly.
When self-publishing, you can work with online stores like Amazon and Google Play directly, or work through an eBook distributor like Draft2Digital or Smashwords. Depending on what site you use, you'll receive all of or most of the royalties made from your book.
Like working with a book manufacturer, you will be responsible for cover design, formatting, editing, etc. Some distributors will offer these services for a price, or you can hire a team of freelancers. If you're in search of the fastest and cheapest publishing option, this may be your best bet.
You don't have to pick one or the other, however. Many authors publish an eBook alongside their printed books. As long as this doesn't breach any contracts with publishers and book stores, this is a great idea. There isn't much financial risk with eBooks, so even if you don't get a single download, you aren't out thousands.
If you want maximum control, you may decide to go the route of working with freelancers and a book manufacturer. If you're looking for the lowest price, publishing an eBook may fit best into your budget. Remember that this is your book and your money, so pick the option that will make you feel the most secure in your investment.
Writing a book?
Try tooleybook, the free tool created for writing books. It takes less than 30 seconds to create an account and start writing.
With tooleybook you can view timelines, chapter purpose, word count, track time and place, tag scenes, move and organize scenes and more...More Info